Hello all, great to be here.
Here's my article about communication theory, the course i had several months ago in Tarlac University
Communication theory is a field of information theory and mathematics that studies the technical process of information, as well as a field of psychology, sociology, semiotics and anthropology studying interpersonal communication and intrapersonal communication.
We studied on how to be a good communicator to other people as well as being a good listener. It's very important in our everyday life.
I am glad to joining the course, even though it's only online meeting. I got a lot of friends and obviously a bunch of knowledge that i can apply in my life.
The lecturer, Mam Revina having a very welcome heart to us 🙂 , such a good opportunity joining her course during this semester.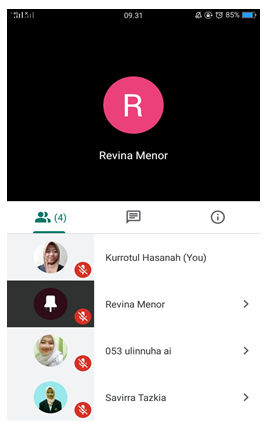 The material :Expectancy Violation Theory, Uses and Gratification Theory, Agenda Setting Theory, Face Negotiation Theory, Coordinated Management of Meaning, Feminism, Muted Group Theory, and Symbolic Interactionism Theory.
We had a lot of discussion like The Rhetoric and Dramatism. The lecturer also gives a quiz after the lesson finish. Mam Revina always remind us about the quiz. It was so Challenging because i am not the student of the Comminication department but i have had this course.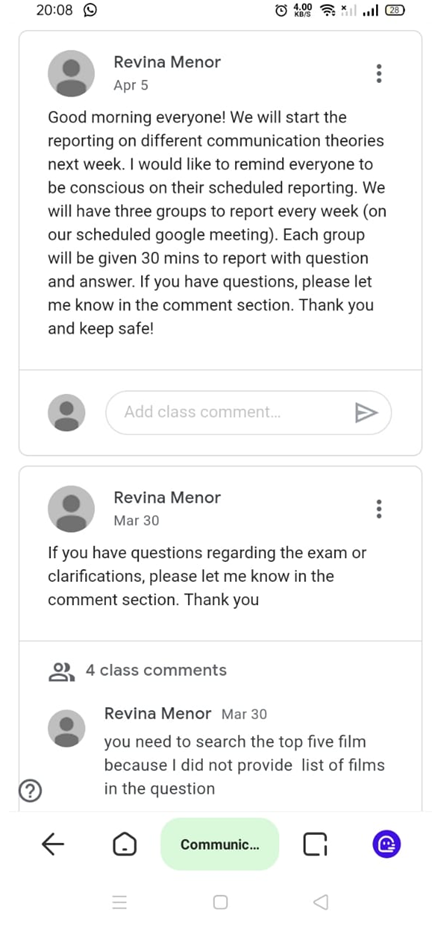 About the submission of our presentation you can freely watch by this link :
https://drive.google.com/drive/folders/1QUXkKK6x4RBBev4FnVCI3VWbhrHtLZ1y
This link was about our reporting task submission. Mam Revina also gave me an insight of the following questions during the reporting. That is, Aristotle never could envision social media as he was discussing public speaking. considering the vast availability of various social media platforms such as LinkedIn and Instagram, discuss how public speeches can be both enhanced and undermined by social media.
That's all from me, Thank you :).